Network Design & Integration
Network Design
Insight Networking Technologies systems design, sales and integration group works from concepts and ideas provided by the client or developed internally to create a functional system configuration that meets or exceeds the client's expectations.
We select and purchase hardware and software products from the world's finest manufacturers, to integrate into a comprehensive plan to deliver a proven solution.
Our computer networking solutions employ the latest technology
and provide the best value for your IT investment.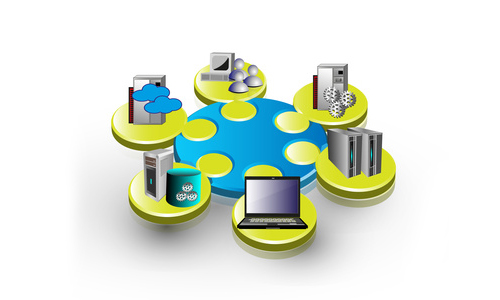 Network Integration
As a diversified team of technicians and specialists, Insight Networking Technologies can rapidly install, configure, test and demonstrate a wide rage of Information Technology Business Solutions.
Our solutions are ideal for companies who need to add functionality to their existing network, or design new networks to achieve greater business productivity.
We combine years of networking expertise with industry "best practices" to build, expand, or enhance your corporate network.
"Insight has been a committed provider of technology services to our firm for the last ten years. They have consistently provided necessary services and solutions to enhance productivity and efficiency to support our growth."
Scott Wendell
CIO, Resource Real Estate Services
"We have had Insight Networking Technologies as our IT provider for the past three years. We wouldn't have been able to grow our business without them. Insight is always just a phone call away."
George E. Klein Jr.
President, American Lending Corp.
"Insight Networking Technologies has been serving our IT needs for over seven years. Insight is always proactive about our IT service and they constantly monitor our system. I highly recommend their services."
Jeff Sussman
President, Advantage Title